Product Feature: Luminosity Oil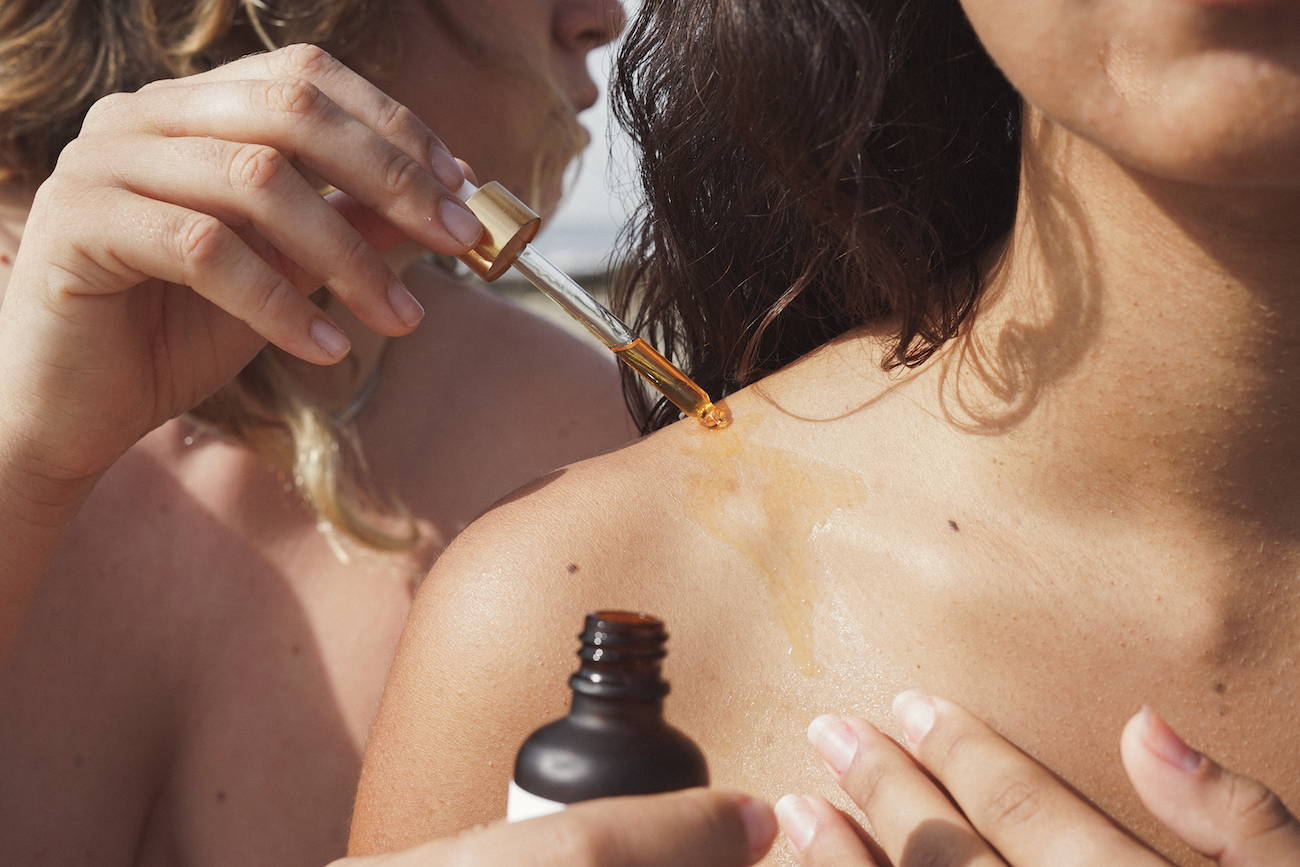 By Charmaine Griffin
Get beautiful glowing skin naturally with our plant-powered Luminosity Face Oil. Packedwith a variety of organic herbs, we created a luxurious, high-vibrational oil, with only afew simple ingredients. As a complete botanical elixir rich in omegas and essentialnutrients, this oil offers a range of benefits to help improve your skin after just a fewuses.
We carefully hand-selected each ingredient, ensuring all herbs are completely organicand cold-pressed to preserve quality. As with all our products, Luminosity Oil containsno synthetic ingredients, dyes, fragrances, or preservatives. Each blend is concentratedand highly potent, creating a high-quality botanical blend.
Good skin starts from within, but Luminosity Oil enhances it. And we know beautiful skinbegins with the right ingredients.
Our Luminosity Oil includes:
Manjisthia, Ashwagandha, Saffron, Bulgarian Rose Oil, Golden Jojoba Oil, and other highly beneficial ingredients like Sesame Oil, Frankincense, Meadowfoam Seed Oil, Turmeric Oil, and Rosehip Oil.
• Manjisthia: Also known as Indian madder, Manjisthia is an ayurvedic tonic herb used forcenturies to even skin tone.
• Ashwagandha: A root with antibacterial and antimicrobial properties, and high levels ofantioxidants, its perfect for treating blemishes and acne.

• Saffron: A fragrant herb responsible for giving skin a natural inner glow.
• Bulgarian Rose Oil: An antioxidant-rich essential oil with a high vibrational frequency of320Hz (similar oils average 52Hz). Slows free radical production to reduce the signs ofaging.
• Golden Jojoba Oil: A nourishing oil packed with antioxidants and minerals like Vitamin Eand B, chromium, copper, and zinc. Ideal for treating eczema, rosacea, chapping, anddry skin.
This unique blend of ancient herbs and essential oils offer an almost endless list ofbenefits. Our Luminosity Oil is multi-functional from skin to hair – it also pairs well withourGua Sha sculpting tool - it allows you to tailor each use to your specific needs.
Some of the benefits include:
• Relief from inflamed skin conditions including dermatitis, psoriasis, and eczema
• Anti-aging
• Acne scars
• Improve Moisture Retention
• Nourish With Vitamins + Minerals
• Enhance vibrant glow from within
• Reduced fine lines
• Reducing dark spots
• Anti-acne spot treatment
• Excellent moisturizer for every skin type
• Ayurvedic oil for massage and lymphaticsystem stimulation
• Hair treatment for scalp and dry hair
After one use, 97% of users reported soft and supple skin, and in just two weeks, 97%of women saw a clearer complexion, while 92% of users reported an increase in theoverall hydration of their skin.
Liquid error: product form must be given a product
---